---
James Shapiro, M.D., Ph.D., FRCSC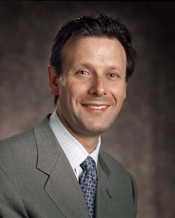 Born in Leeds, England, Dr James Shapiro obtained his Medical Degree at the University of Newcastle-upon-Tyne and trained in Surgery at the University of Bristol. In 1993, He came to the University of Alberta in Canada to train in liver transplantation and hepatobiliary surgery, continuing research studies in experimental islet transplantation begun as a medical student. He earned a Ph.D. studying new drug combinations for possible testing in islet transplantation. He then further trained in liver surgery in Vancouver, in living donor liver transplant surgery in Japan, and in whole pancreas transplant surgery at the University of Maryland. In 1998, he returned to the University of Alberta as a multi-organ transplant surgeon.
Dr. Shapiro was asked to lead the Clinical Islet Transplant Program team in Edmonton; Together with Drs. Lakey, Ryan, Rajotte, Kneteman and Korbutt, he developed and tested a new protocol that used a steroid-free anti-rejection regimen coupled with sufficient numbers of transplanted islets. This research has since become known as the "Edmonton Protocol." In 1999, Dr. Shapiro initiated the pancreas transplant program at the University of Alberta, and in the same year performed the first emergency living-related donor liver transplant in Canada.
Dr. Shapiro is Principal Investigator of the international multi-center trial of islet transplantation testing the Edmonton Protocol at 9 international sites, sponsored by the Immune Tolerance Network. He is also Principal Investigator and Director of the Juvenile Diabetes Research Foundation (JDRF) Clinical Center for Islet Transplantation created in 2001 at the University of Alberta. In 2002, Dr. Shapiro was awarded the Canadian Institutes of Health Research/Wyeth Clinical Research Chair in Transplantation at the University of Alberta.
In 2005,Dr. Shapiro received a Meritorious Service Medal from the Governor General of Canada for his work towards the development of a new treatment for Diabetes. He was also named one of the "Physicians of the Century", by the College of Physicians and Surgeons of Alberta and the Alberta Medical Association. In 2006, he was named one of Nature Biotechnology's most remarkable and influential personalities from the past 10 years, in Biopharmaceuticals.
Dr. Shapiro maintains an active immunology/transplant research laboratory focused on aspects of tolerance induction relating to islet transplantation with emphasis on costimulatory blockade and chimerism, with translational potential to clinical islet recipients. In early 2004, Dr. Shapiro was awarded an Alberta Heritage Foundation for Medical Research Scholarship to support his on-going tolerance research.
Clinical Islet Transplant Program, University of Alberta
Return to Who is in the CIT Consortium